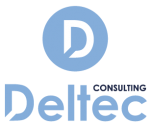 Deltec Consulting can help you build and pre-certify your solution for Visa Tap to Phone Functional Approval
Visa Inc. announced 10/15/2020 the rollout in 15 geographic markets of Tap to Phone and with plans to expand to the U.S. in 2021.
Don't miss the opportunity to build solutions that support Tap to Phone user experiences and transform Android devices into payment acceptance machines without additional hardware.
Deltec distributes the Galitt test tools dedicated to testing cards, mPOS, terminals, hosts, and payment networks.
Our partner Galitt has been confirmed by Visa for the support of Tap to Phone solution. Galitt's test suite allows device manufacturer, software developer, payment service provider or acquirer, to ensure that the solution meets all Visa functional requirements.
Using Galitt and Deltec means having qualified tools but also skillful and dedicated experts recognized by all payment players.
For more information, contact us here: contact@deltecconsulting.com

Contacts: