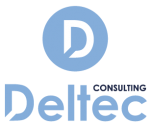 Deltec Consulting can help with your Visa Tap to Phone debug testing
Deltec distributes the Galitt test tools dedicated to testing cards, mPOS, terminals, hosts, and payment networks.
Our partner Galitt has been confirmed by Visa for the support of Tap to Phone solution. Galitt's test suite allows developers, labs, VARs and device manufacturers to ensure that the solution meets all Visa functional requirements.
"Visa is driving software-based POS acceptance through the Tap to Phone program, which enables sellers to accept contactless payments on smartphones and mobile devices. Sellers can turn Android–based, near-field communication (NFC)-enabled smartphones and other mobile devices into a POS device, eliminating the need for additional card readers (e.g., dongle or attachment)."
Using Galitt and Deltec means having qualified tools but also skillful and dedicated experts recognized by all payment players.
For more information, contact us here: contact@deltecconsulting.com

Contacts: