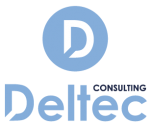 Deltec Consulting can help you build and certify your solution for the EMVCo Contact Level 2 Release version 4.3j
Our partner Galitt announced on 2/28/2021 the qualification of its Terminal Level 2 EMV Contact test suite in version 4.3j.
Payment solution providers can now submit payment terminals to functional level 2 type approval with the 4.3j version. During the migration period, both 4.3i or 4.3j test plans can be performed up until March 31st.
Deltec distributes the Galitt test tools dedicated to testing cards, mPOS, terminals, hosts, and payment networks.
Using Galitt and Deltec means having qualified tools but also skillful and dedicated experts recognized by all payment players.
For more information, contact us here: contact@deltecconsulting.com

Contacts: